Suggestions For Keeping A Boiler Room Safe In An Industrial Setting
Apr 25
One of the first steps in ensuring a safe building is to have a secure boiler room. Because every accident or failure in the steam boiler has the potential to be devastating, every component of boiler room safety is critical and cannot be overlooked.
In addition to having a good steam boiler and experienced workers, here are seven boiler room safety precautions.
CLEAN UP THE ROOM
Boiler rooms are precisely what they sound like: a place where a boiler may be found. Using it as a storage room for other items is not a smart idea. To begin with, enough air circulation is essential for burners to prevent the release of dangerous carbon monoxide. This may be problematic if there is material scattered around the boiler room. You also don't want to make the mistake of utilizing the boiler room as a storage space in case anything combustible is left there by accident. The greatest way to keep your boiler room safe is to make sure there's nothing in there that shouldn't be there.
KEEP A RECORD OF YOUR ACTIONS
Keeping track of everything that happens in a boiler room is crucial. This contains maintenance records, manufacturer notes, and any other work done in the boiler room by an employee. This will assist you in staying ahead of any potential steam boiler problems. Also, if a problem emerges, determining what went wrong and when it happened will be simple, allowing the problem to be fixed as fast as possible.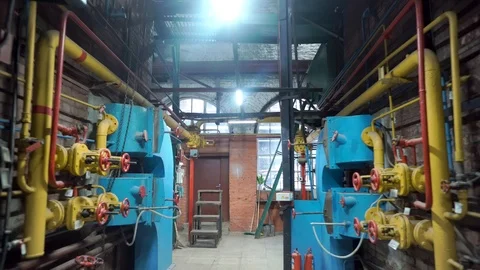 ON A REGULAR BASIS, INSPECTIONS AND MAINTENANCE
Regular maintenance is necessary for every piece of machinery, but it is particularly important in the boiler room. It's important to follow to a strict maintenance plan when it comes to a boiler in order to prevent any possible problems. If you maintain an operations record, creating a schedule for when boiler repair is needed should be simple. The most important thing, of course, is to stick to the program. Regular inspections by a third party are also necessary, since they might uncover issues that may have gone overlooked.
CHECKING NEW EQUIPMENT ON A REGULAR BASIS IS REQUIRED
A complete inspection of the boiler is essential if it is repaired or new equipment is installed to verify that everything is operating correctly. This is a critical time for any boiler system, so a trained professional must monitor it to ensure that it is running effectively and safely.
CHECKLISTS SHOULD BE COMPLIED WITH
Sometimes all that is necessary for adequate safety is to follow a defined routine. When it comes to boilers, it's vital to create checklists for properly starting the boiler, properly shutting it down, and everything in between. Make a checklist for all boiler procedures and follow it to the letter, taking the manufacturer's recommendations into consideration. You may decrease the amount of mistakes and safety problems as much as possible by creating and following a checklist.
SECURITY EQUIPMENT
It's vital to understand how to prevent an accident, but it's also critical to have the appropriate safety gear on hand. Safety equipment like as goggles, hard helmets, fire extinguishers, and other items are supplied. It could be a good idea to make a safety equipment checklist. You don't want to be without anything when you really need it.
CERTIFICATION IN EMERGENCY SITUATIONS
Although you may not anticipate a boiler room emergency, you must be prepared in case one occurs. Anyone who spends a significant amount of time in the boiler room should get emergency training. Although emergency training is unlikely to be required, if boiler room personnel are adequately taught, they will be able to remain cool and react effectively in the event of a disaster.